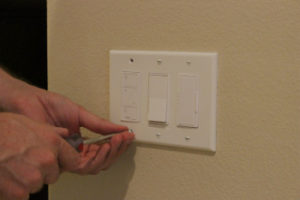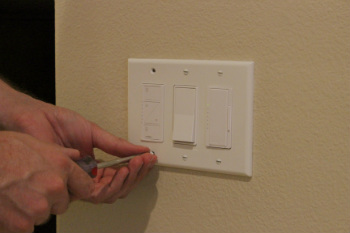 When you're planning lighting controls, some things are a given; You should have a wall control at each entrance to a room, you should use dimmers so you can adjust a room's brightness, and your layers should be controlled independently from each other (aka zones).That said, you should consider 
how else
 you may want to control the lighting.With automation and voice control becoming the new normal, soon it will feel inconvenient to have to physically control a room's lighting from a wall switch. What's great is that recessed lighting can be easily connected to other home devices by installing a dimmer that has connectivity capabilities – aka a "Smart" or "Connected" dimmer.
Smart or Not?
A
smart
 dimmer switch looks and functions like a normal dimmer to control your lights, but it will also give you additional ways to control the lighting by pairing it with other devices like these:
Voice Devices – Alexa, Siri, Google Assistant
Remote control (i.e. next to the bed)
Motion sensor
Smartphone Apps
Timer
Smart watch
To determine if a smart dimmer switch is appropriate for a room, I recommend you consider whether you will want to control the lighting in any other way besides walking up and flipping the switch on the wall?If so, use a smart dimmer. If not, a standard dimmer will cost less and is all you need.