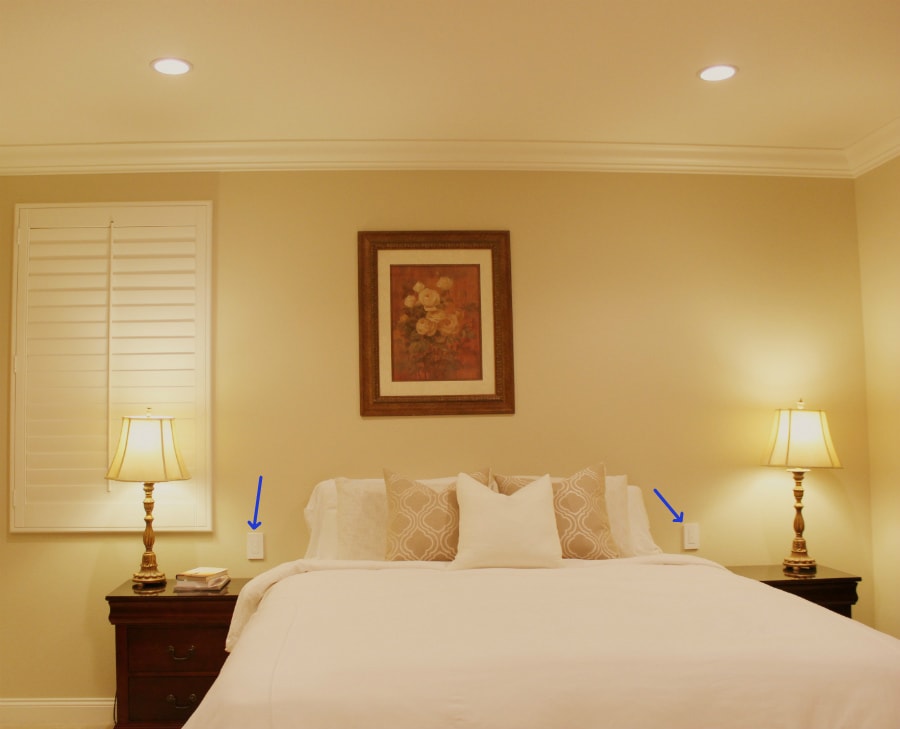 Here's a cool project that adds the convenience of controlling your recessed lights from your bedside, just like a fancy hotel. The result is a dimmer switch mounted on both sides of the bed that control the recessed lights in addition to a dimmer at the door. For you fellow electricians, a 4-way switch circuit. The best part is it takes advantage of wireless dimmer technology which does not require any new wiring to be run.
There are several great options for wireless lighting controls on the market. For a simple project like this, you can't beat Lutron's Caseta wireless dimmer kit. It's inexpensive, uses RF for reliability, has a 10-year battery life.
The Caseta kit comes with a wired dimmer switch to replace the existing light switch, a RF dimmer switch, and a screwless wall plate. For this project, you'll need to get an additional wireless dimmer and cover plate so that you have one for both sides of the bed.  You'll also need two wallplate brackets to mount the dimmers to the wall with a face plate so they look exactly like a hard-wired dimmer switches.
Here's everything you'll need:
Screwdriver
Wire strippers
Tape measure
Small level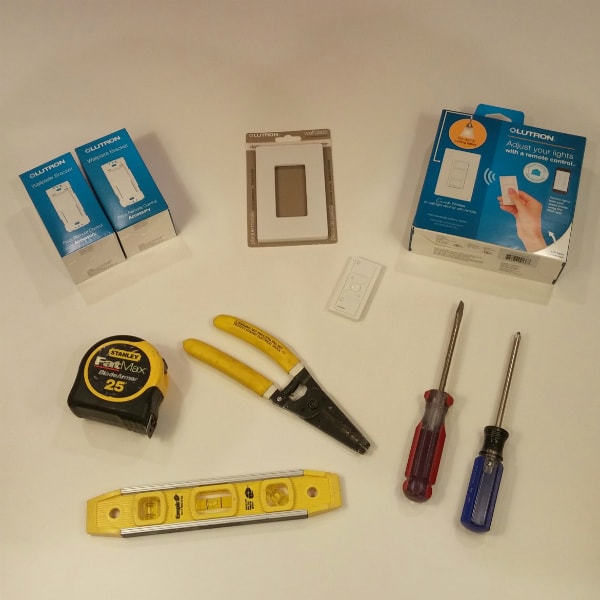 Step 1. Replace the existing switch with the Caseta dimmer.
Turn off the power. Remove the existing switch or dimmer and install the Caseta dimmer switch in its place. There are wiring instructions included with the Caseta dimmer if needed.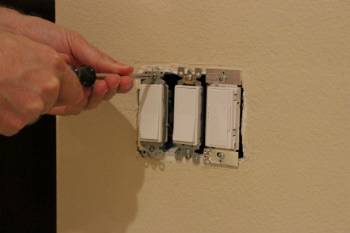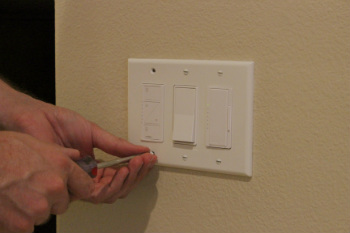 Step 2. Mount the wireless dimmers on either side of the bed.
Measure and mark the wall where you'd like the controls to go on both sides of the bed. Example; 8-inches out from the headboard and 6-inches up from the nightstand on center.
Insert the dimmers into the wall mount brackets and attach them to the wall using the anchors and screws included with the brackets (use your level). Then install the cover plates.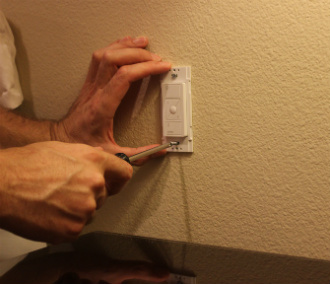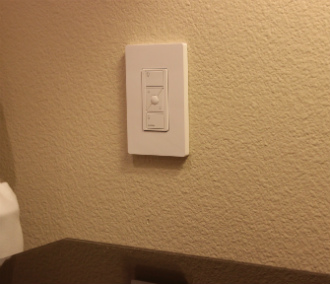 Step 3. Pair the wireless dimmers with the wired dimmer.
Turn on the power. Press and hold the off button of the wired dimmer switch until the led lights begin flashing. Then go to one of the wireless dimmers and press and hold the off button until the recessed lights flash indicating that the pairing is complete. Repeat the same process from the beginning for the wireless dimmer on the other side of the bed.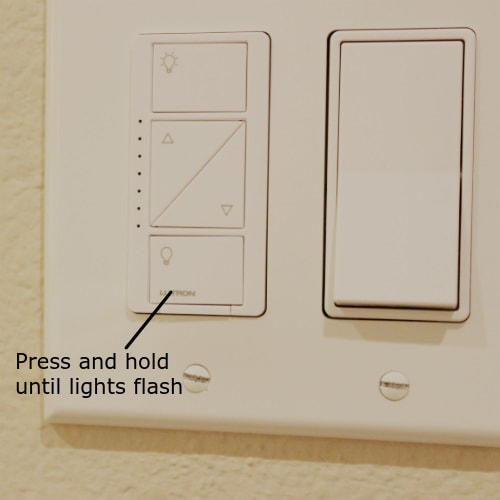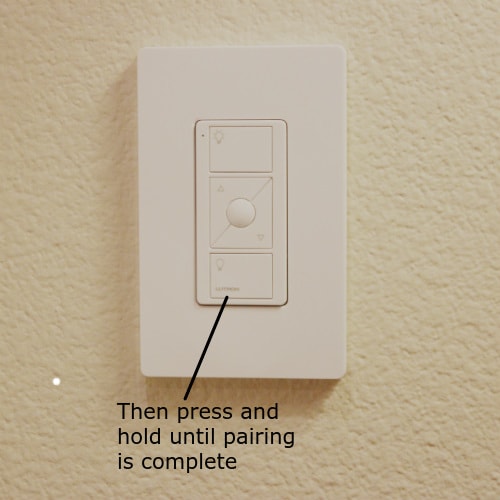 That's it! Now you can control the recessed lights from the original location at the door and from your bedside.
Hint: You'll notice that the wireless dimmers have a very convenient "favorite" button in the center. I like to dim the lights as low as they will go, and then set this as the favorite setting by pressing and holding the button for a few seconds. It works great when you only need a little light to find your way in the middle of the night.